We asked Jason Adderley of Expense Reduction Analysts to share his thoughts on driving your law firm value before an M&A sale. In this second part of a four part series, Jason looks under the bonnet to look at supplier contracts and dissect some of the common Auto-renewal issues that present themselves to firms.
In my last article I talked about how cost optimisation could become a "force multiplier" to enhance the profitability and value of your firm.
Let's consider one of the most common problems lurking in law firms' back office costs – the "Evergreen" contract.
WHAT'S ACTUALLY UNDER THE BONNET?
Continuous credit card authority can be a minor domestic annoyance when your car insurance rolls over at an uncompetitive rate or the magazine you subscribed to for six free issues becomes a regular quarterly stain on your bank statement.
Usually these issues can be dealt with fairly readily, and generally speaking suppliers understand their obligations under consumer law and fear reputational risk. After all a dissatisfied consumer will tell between 9-15 people about their experience. Around 13% of dissatisfied consumers tell more than 20 people.
It's fair to say that we care much more about Auto-Renewal when we as consumers are directly affected, but how does that translate to buyer behaviour in your firm?
Very often, an Auto-Renewal provision is one of the defining characteristics of the contracts we encounter.
At first glance such provisions could appear innocuous and may even be presented as essential to ensure no break in service. For your back office spend, where price and service (especially service) have been acceptable you may have been content allow contracts to roll over several times to avoid the perceived cost of retendering or, heaven forfend, the prospect of change.
Just like the other behaviours relating to contracts we'll discuss in future articles this is entirely understandable. However, there are as many inherent risks in allowing contracts to roll forward in perpetuity as there are opportunities for price, service, innovation and process improvement that may be missed:
HOW GREEN IS "EVERGREEN"?
"Evergreen" is a beautifully innocuous term to describe Auto-Renewal. Although it's often presented as a contractual benefit to ensure service is "always-on" it can also act as Trojan Horse.
We often find that the natural assumption amongst clients is that contracts subject to a 90-day or 30-day notice period prior to the expiry date would Auto-Renew every 90 days or 30 days following the expiry date.
Whilst that is the case for many contracts we negotiate on behalf of clients it's certainly not representative of the contractual situation prior to our intervention; Many contracts will Auto-Renew for a full 12 month period if notice is not served correctly before the expiry date. Auto-Renewal provisions for "the original term" are not uncommon meaning buyers are locked in for another 3 or 5 -year term before being able to exit.
Provisions such as this are like gold dust for suppliers, knowing as they do that it costs 6 – 7 times more to acquire a new customer than to retain an existing one. Certainty of income is one positive outcome for suppliers, but there are others which can be more malign.
THE PRICE OF AUTO-RENEWAL
Auto-Renewal may also trigger contractual provisions relating to price. In some cases this may mean a client trips into "default rates" for a service – historically very common in utilities such as energy or telecommunications – but also so called "secondary rentals" for leased photocopiers or postal equipment which essentially means paying more capital and interest for equipment that you've already paid for.
In fact, so many agreements for photocopiers are riddled with rolled up finance, secondary rentals and inconsistent lease and service contract expiry dates that if there's just one thing you do today – get those contracts out and check that you understand them completely.
Even where in-contract price increases have been pegged to a fixed percentage uplift or indexation prior to the expiry date Auto-Renewal could be linked to provisions allowing for a very different pricing mechanism thereafter; we've encountered contractual structures from a large UK "back office" services supplier that not Auto-Renew for the original term (usually 5 years), but also at "the prevailing commercial rate" – which could be anything.
There's an even more insidious Trojan Horse which we'll examine in part 3 of this series.  
Author: Jason Adderley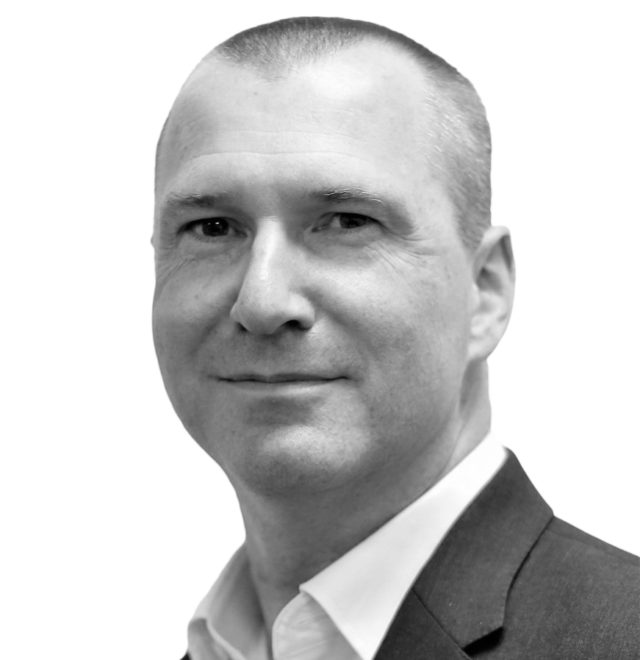 Jason leads Account Management & Development in the professional services sector for ERA.
He joined ERA after a 15-year career in the commercial property development and investment industry, and works with a diverse client base comprising solicitors, actuaries, chambers, patent attorneys, accountants, surveyors, consulting engineers and recruitment consultants.
Website: https://uk.expensereduction.com